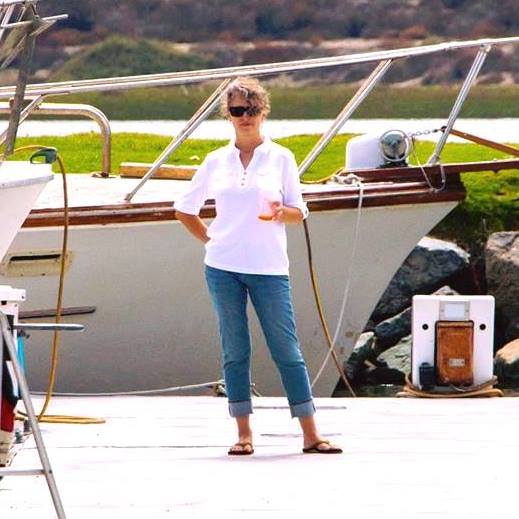 Renee Shelton
CEO
Renee Shelton is CEO of Beach Cuisine, Inc., and runs the day to day operations of the business. When you email or call us, this is the person you'll reach.
She graduated from Western Culinary Institute in the '90s and specialized in wedding cake couture for many years at the Ritz-Carlton. Renee specializes in creative innovative branding and marketing products including recipe books, client event brochures, cooking class copy, and food and beverage branded apparel for client and amenity projects.
Renee is experienced in writing web copy and ecommerce product descriptions. She's written hundreds of cooking and food articles, created store fronts using different CMS systems, published retail catalogs and magazines for both the pastry industry and outdoor sports graphics, and is a recipe tester for private clients. Renee is the editor for all Beach Cuisine, Inc. video production, creating inspiring and innovative products using raw video and photo shoots. She also worked as an image curator and photography researcher for sites.
She brings her love of cooking and technology together to bring Beach Cuisine, Inc. and the different websites to life.
You can find Renee at PastrySampler.com, and her blog, Sand and Succotash.
John Shelton
Chief Visionary Officer
John Shelton is the Chief Visionary Officer for Beach Cuisine, Inc., and is an Executive Chef. He grew up on the beaches of Southern California with the daily ritual of an early morning surf or a day of fishing. His culinary background includes some of the most celebrated hotels in California.
His chef roles include leading the famous Hotel Del Coronado kitchens for 10 years, being a Regional Area Chef for Starwood Hotels crisscrossing the country opening properties and leading the culinary charge for global events, and managing the kitchens of the iconic Century Plaza hotel. His culinary adventure began as an apprentice breakfast cook at the Ritz-Carlton, working his way up the ranks as Banquet Chef, Chef de Cuisine, and fine dining Sous Chef positions.
John's greatest assets are creativity and pulling strong teams together. As Chief Visionary Officer, he brings his passion for world class culinary techniques from his travels to such places as Tahiti, Mexico, and all over the U.S. into his recipes and cooking classes. His lifelong love for the ocean and marine life lead him to photography and the graphic arts, and his photographic works have been used in OEHHA Fish Advisories, National Geographic presentations, and nonprofit marine life groups.
You can find John at DanaPointFishCompany.com, and his blog, John Shelton Designs.